Trudo Challenge | November 15th to 17th
50 YOUNG INNOVATORS AND VISIONARIES HAVE JOINED THE TRUDO CHALLENGE 2019
They spent 48 hours working on a fascinating cultural, social and community development of the beating heart of Strijp-S (part of the Brainport Eindhoven region).
Enjoy the aftermovie & pictures!
Trudo Challenge 2019 aftermovie
Trudo Challenge 2019 event pictures

The Winners
We proudly present the winning teams of the Trudo Challenge, the Ector Hoogstad Architects Award and the Hevo Process Prize & the jury + organizers. More to come!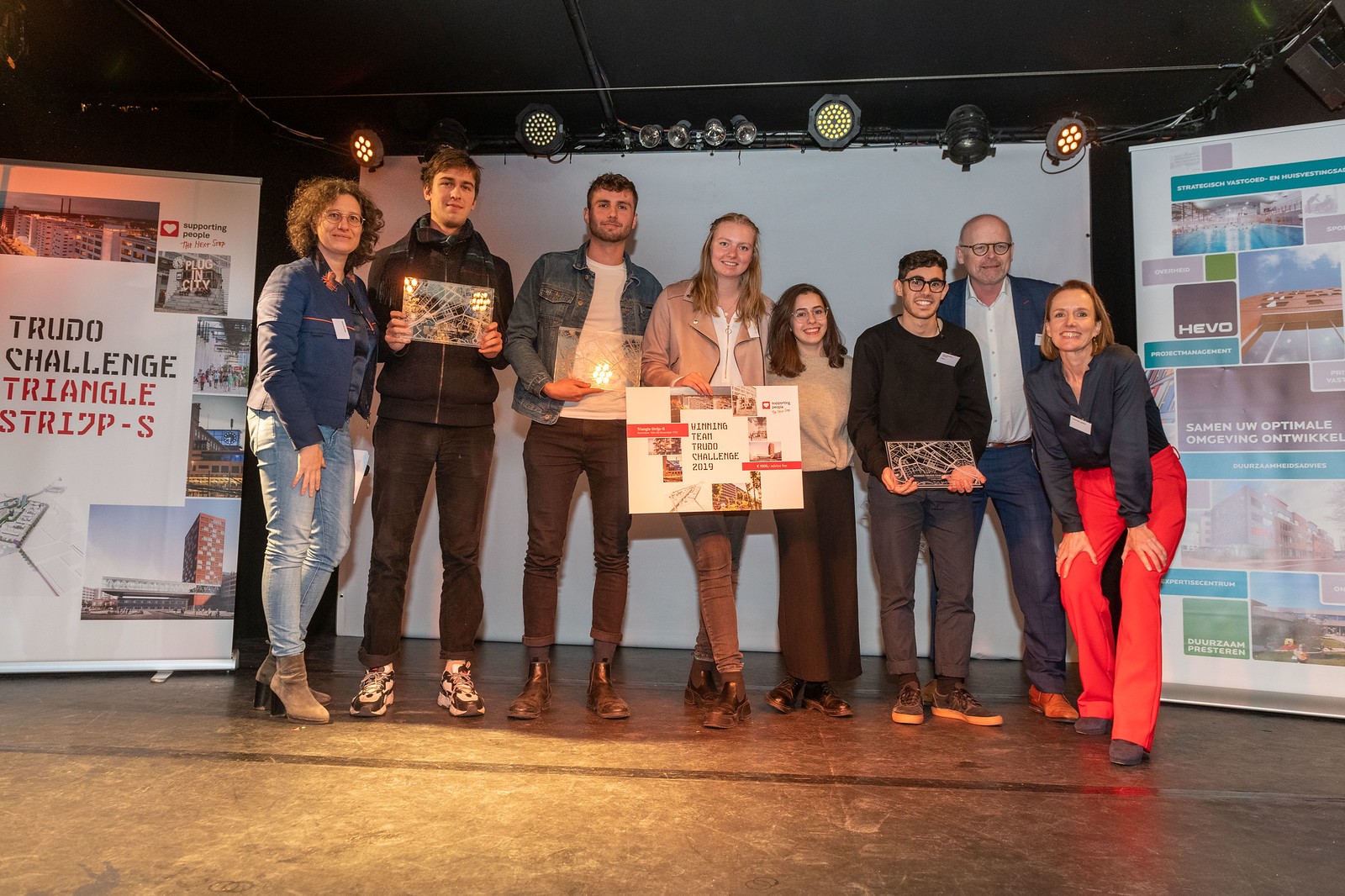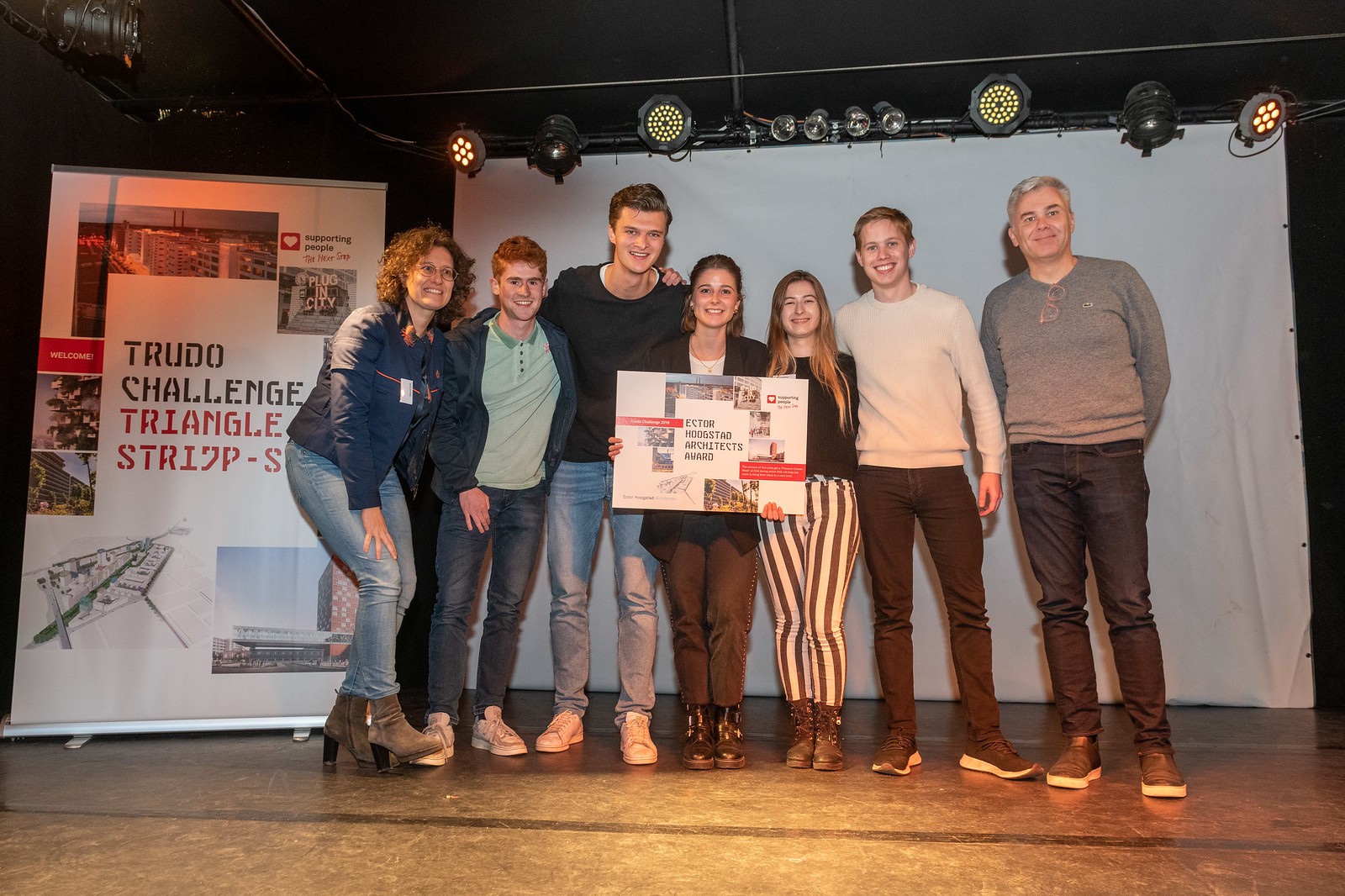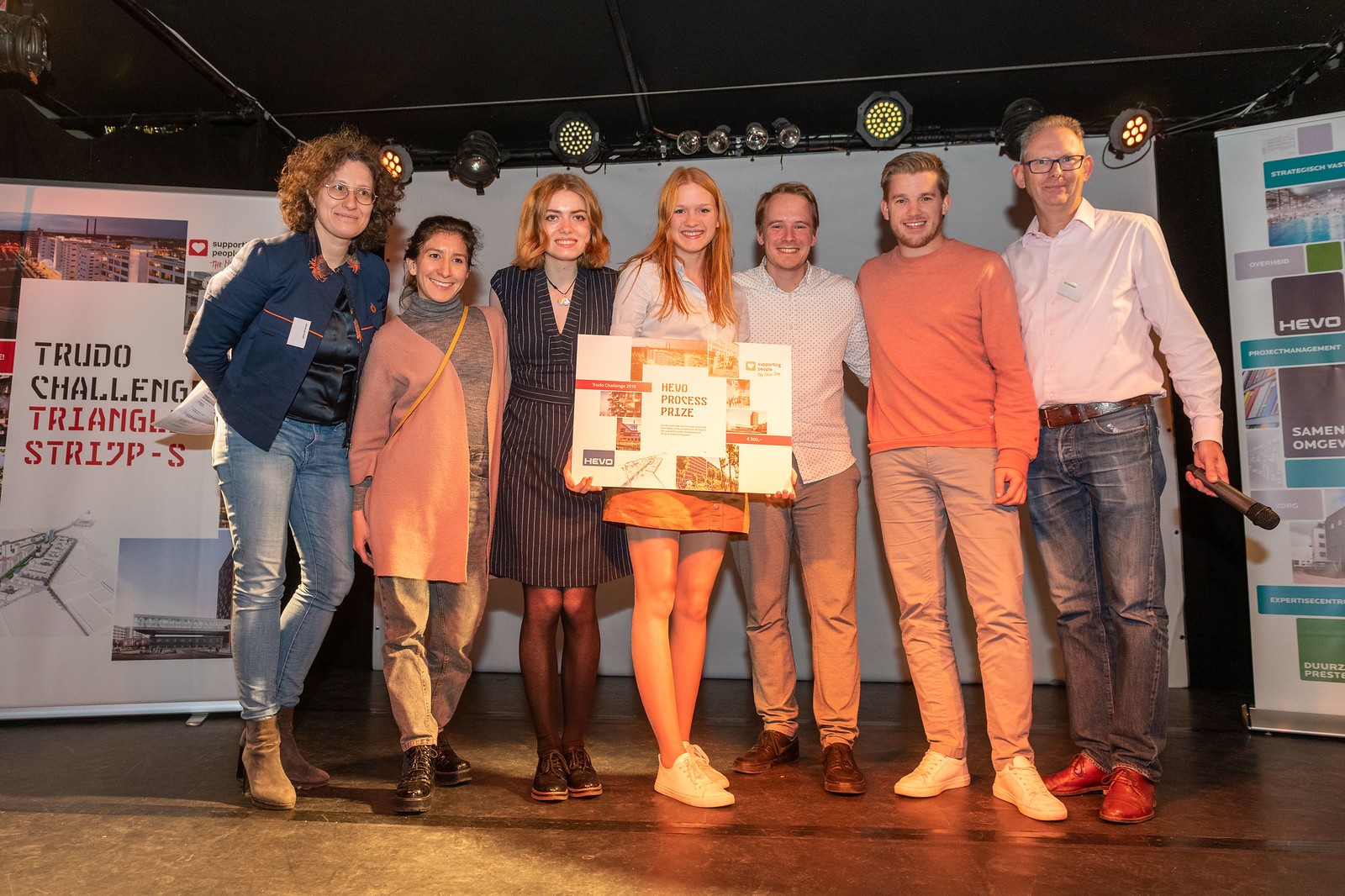 The challenge
The triangle at the heart of Strijp-S, the landmark area between the Klokgebouw, the Buildings of Anton & Gerard (the Philips brothers, founders of the company), the skatehall AREA51 and the apartment blocks in development has witnessed an impressive metamorphosis. From an old and abandoned industrial complex to a vibrant and hip 24/7 place to be, the hotspot of Eindhoven.
Here people live, work, play, meet up, dine, party and chill out. The triangle draws you in, is a focal point and attracts people from all over the world. However, the challenge is how to strengthen the unique identity of the area in the future and bring it to the next level.
How can we make the triangle sustainable and future proof?
50 Dutch and international students in architecture, urban planning, social geography, design, creative industry and other innovators have joined the Trudo Challenge. The Trudo Challenge is co-conceived & powered by Dick Bouman en Patrick Wiercx.
The jury
We proudly present the jury of the Trudo Challenge 2019:
Aukje Kuypers, managing director Kuijpers, Business woman of the year (2018) and Construction business woman 2019 (chairman of the jury)
Joost Ector, Managing partner Ector Hoogstad Architecten
Katja Lucas, Senior projectmanager Design Works, Dutch Design Foundation
Fieke van den Beuken, Projectleader Strijp-S, Trudo
Marijke Voermans, urban designer city of Eindhoven
The jury criteria by which the students will be assessed are vision, originality en creativity, architectural and design value, process aspects (for realization of the vision, including stakeholder management), cooperation, presentation en visualization.